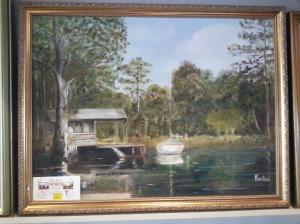 Featured Artist At Art Burger Sushi Bar and Gallery
Phil Burton (www.pburtonart.com)

Newest and hottest sushi bar in Myrtle Beach, if sushi isn't for you then try the many artistic burgers, the Black and Blue Burger is a favorite but all the burgers are hormone free and excellent. The restaurant features local accomplished Artists, Artisans.

Phil Burton has set aside approximately one-third of his artwork, for any generous donation you can take your choice of artwork 100% of the proceeds will go to help Little Miss Austin Lynne Smith who is battling cancer.